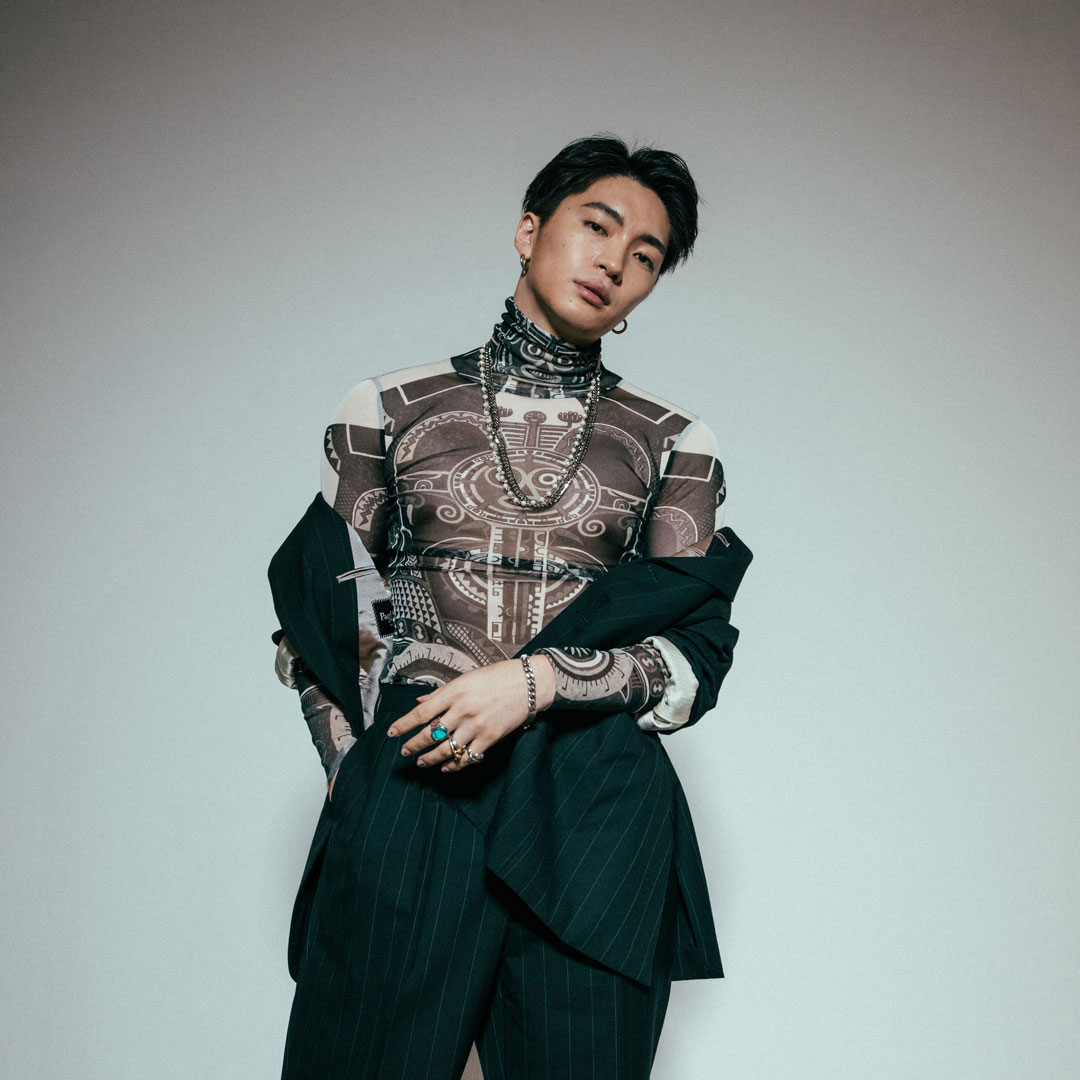 YOUYA
Artist ( Singer / Rapper )
Official Fan App : https://subscription.app.c-rayon.com/app/youya/home
Instagram : https://www.instagram.com/youya_jetmusic/
Weibo : https://weibo.com/u/7514252973
YOUYA
Date of birth : May 24, 1990
Place of birth : Hyogo, Japan
Height : 180cm
Signed with J.E.T. MUSIC on October 2021 as their first artist to start his music career. J.E.T. MUSIC is a music label with the concept of maximizing the creativity of creators in every section (music, dance, visual, fashion, digital and etc).
His first single "Ghost" was written in all English and shows that his career has a global perspective.
His second single "Angel" showed a high level dance performance in the music video. He performed rap in the following single "Surrender" and proved his wide range of expression. After his release of first EP "Overture", he held his first solo concert "YOUYA 1st LIVE 'OVERTURE'" and mesmerized the audience with his outstanding performance.
He continues on his acting career as "YUYA MATSUSHITA" and has a spectacular career such as the NHK morning drama series "Beppin-San" and many major theatre performances.
YOUYA / 松下優也
1990年5月24日生まれ。兵庫県出身。身長180cm。
2021年10月、音楽・映像・ファッション・デジタルなど各セクションのクリエイターたちの創作力を最大限発揮していくことをコンセプトとするレーベルJ.E.T. MUSICの第一弾アーティストとして所属契約し、音楽活動をスタート。ファーストシングル「Ghost」は全編英詞で綴られており、世界を視野に入れたスタンスを表明。立て続けにリリースされたセカンドシングル「Angel」ではミュージックビデオでハイレベルなダンスパフォーマンスが話題に。続くサードシングル「Surrender」ではラップを披露し表現の幅の広さを証明。そして初のEPとなる「OVERTURE」をリリース後、2021年11月に舞浜アンフィシアターにて初のワンマンライブ「YOUYA 1st LIVE"OVERTURE"」を開催し、圧倒的なパフォーマンスで観客を魅了した。
"松下優也"として俳優業でも活躍しており、NHK連続テレビ小説『べっぴんさん』や多くの有名舞台作品で役者として華々しいキャリアも持つ。